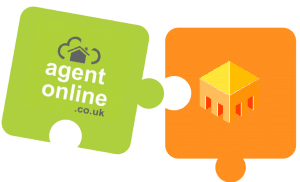 WE HAVE PARTNERED WITH AGENT ONLINE
MORE INCOME. MORE CONTROL. MORE CUSTOMERS
Provide Brokers access to an house selling agent who will not steal their clients and not cross sell.
£150 per referral – paid at customer sign up
Mortgage leads (Average 10 per a sale)
All potential buyers will be funnelled through the broker, providing a stream of motivated purchases not necessarily for this property
These leads are people who want to speak to you as they wish to buy the property, but given a good service will be tied in for the next property.

Your client will be happy in the knowledge that you have spoken to their purchaser and in many cases be in control of the mortgage.